We're raising £2,645 to travel to Sweden, give an oud to a young musician from Aleppo,perform with him locally & film it for a documentary about Music with Refugees
We met this talented young man in Greece a couple of years ago, where we worked with him musically in a couple of location where he and his mum were in transit on thier way to join other family members in Sweden. While they were in Athens we bought him a small Egypian oud, which they found in a market shop, for him to practice on. He has now outgrown it and they were not able to take it on the last leg of their long journey, so we have found him a new Turkish instument that we are planning to bring him so that he can continue to develop his skills and broaden his repertoire of traditional and classical Arabic songs.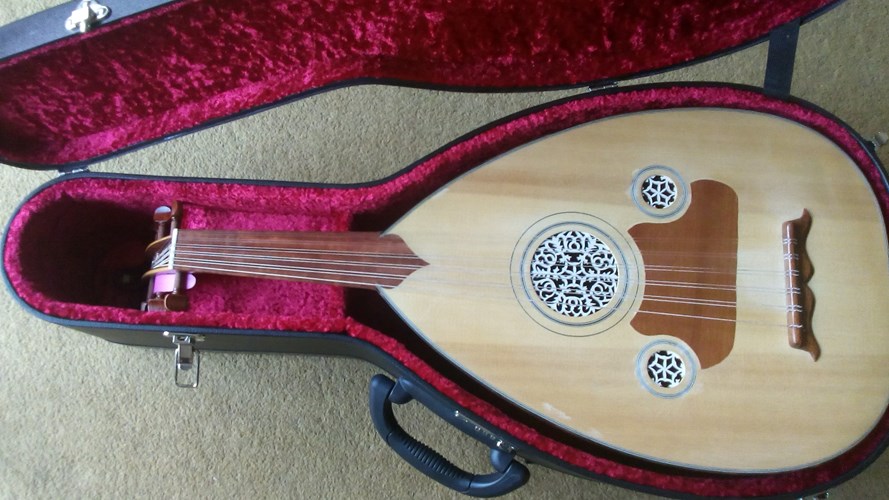 We would also like to organise some concerts in collaboration with him and other local musicians, for the refugee and host communities of the area and film them as the central story in a film we are making about musical work with people from wartorn countries seeking refuge in Europe. Singer and oud player Julia Katarina ofMusic with Refugees is collaborating with director Diego Barraza from SaGuarda Studios and they are also planning to shoot in four other locations in the UK, Germany, Greece and Turkey within the next year to produce a documentary on musical meetings with people at different stages in the their long and complicated journeys.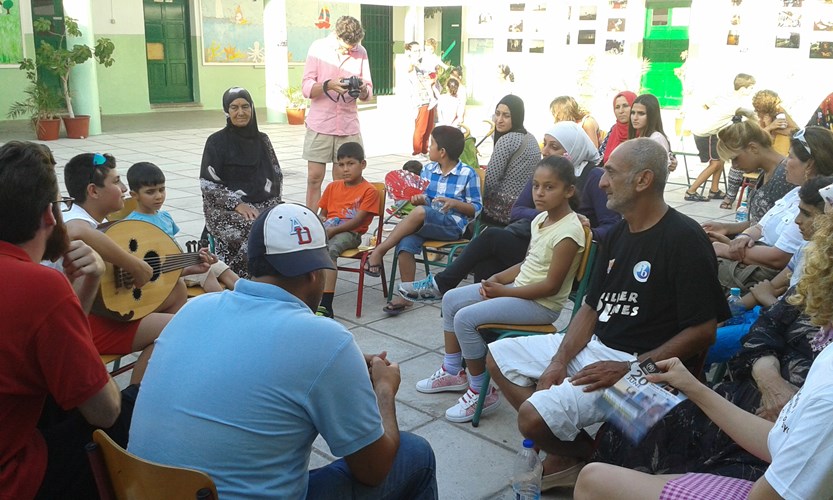 The film will be based on the work of Music with Refugees, a small social enterprise working on bringing live music from their own traditions to people in refugee camps as well as those settled in Europe. It was founded by Julia Katarina, an English German mezzo-soprano and multi-instrumentalist (oud, cello, piano and guitar) who taught music for nearly four years in Palestine. She is also a MSc in Applied Music Psychology at Roehampton University. This is not a documentary about the background, facts and politics of Middle Eastern conflicts. We intend to shed a light on the ongoing humanitarian crisis of refugees through the heartfelt universal language of song. Here is our introductory video:
Director ~ Diego Barraza . El Salvador born and UK based producer and director for documentaries, film, music video. His work has been aired and distributed internationally. Won the Mole & Richardson Hollywood "Molennium Lighting Contest" in the year 2000. He is the director of the feature length documentary "Part & Parcel a Yoga Documentary Satsang" and the experimental film "Different trains, distant memories" played along a live performance of the music of Steve Reich and featuring the music of the Bergersen Quartet, it premiered at the Brunell Museum in London. He is a full member of DirectorsUK.